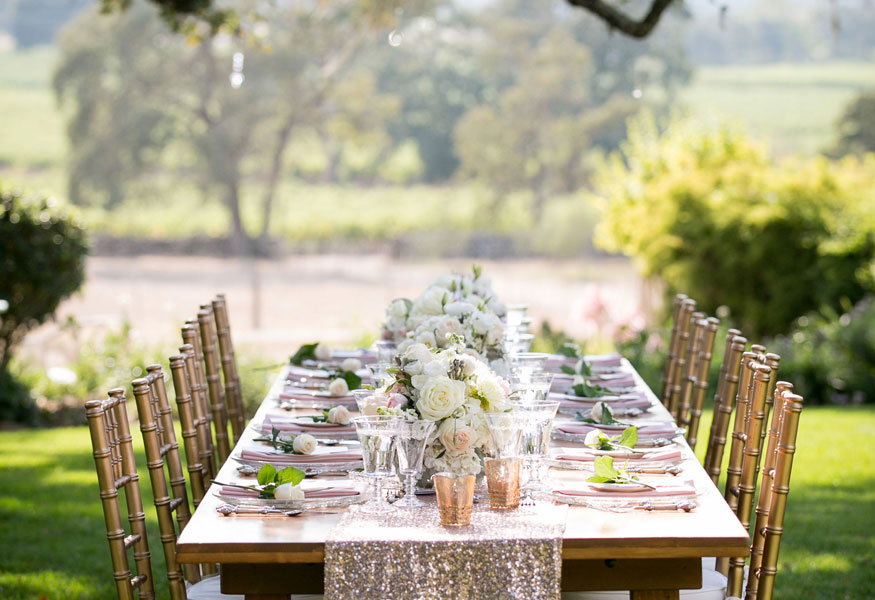 The Best Wedding Venues in California
After taking some time to enjoy your engagement, the first thing you and your fiancé should do is decide on the location for your big day. And if you're envisioning a California Dreaming wedding, the diverse geography and vibrant cities of the Golden State offer innumerable locations for any type of style. Whether you image exchanging vows on a mountainside, next to the ocean, in the middle of the desert, or inside a posh city hotel, California has the perfect locale for you. Here are some of the best wedding destinations in the state.
Napa and Sonoma Valleys
Home to acres of vineyards, rolling green hills, and charming towns—not to mention lauded wineries—these sophisticated Northern California wine regions are ideal locations for couples who want a refined yet inviting ambience on their special day. Napa and Sonoma Valley weddings can be held at any time of year, with each season bringing unique environs as spring flowers bloom, foliage changes, and the grape harvest commences. Aside from boasting temperate weather and beautiful scenery year-round, the valleys also offer an impressive assortment of venues, including five-star resorts, historic estates, elegant eateries, and picturesque golf courses. Wine aficionados often want to have their wedding at a winery, and the Sonoma Valley features everything from intimate, Tuscan-inspired hillside properties to noble, expansive estates offering sweeping vineyard vistas.
---